Choose from 10 On-site Restaurants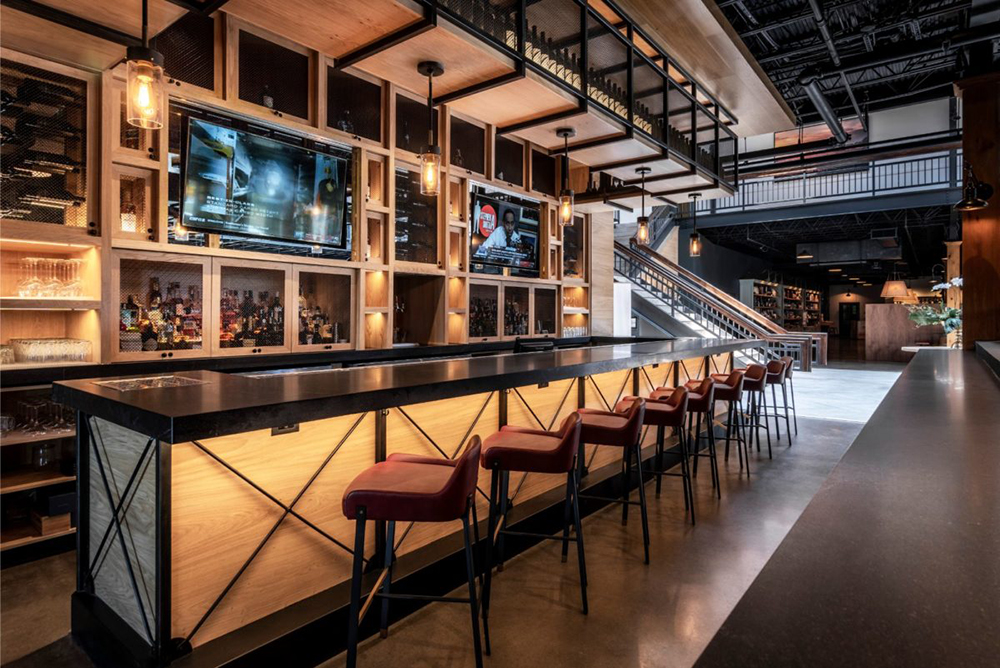 Marc Bar & Restaurant, a southern-inspired bar and chophouse, is situated within Château Élan's 16th century-styled winery. Marc features lush vineyard views and a seasonally-driven menu with a special focus on artisanal libations.
As part of the overall Resort Transformation, as of June, Marc Bar & Restaurant has been beautifully renovated with a fresh menu, logo and menu featuring Southern-inspired favorites and premium chops!
Fleur-de-Lis is a lovely, sunny dining room overlooking the lake and gazebo at the Château Élan Spa where the Spa Chef Christina Dolby beautifully prepares gourmet breakfast and lunch dishes served using the choicest of healthy ingredients. Afternoon tea is offered daily with marvelous low-cal desserts and is a must as apart of any spa experience. Menu changes seasonally.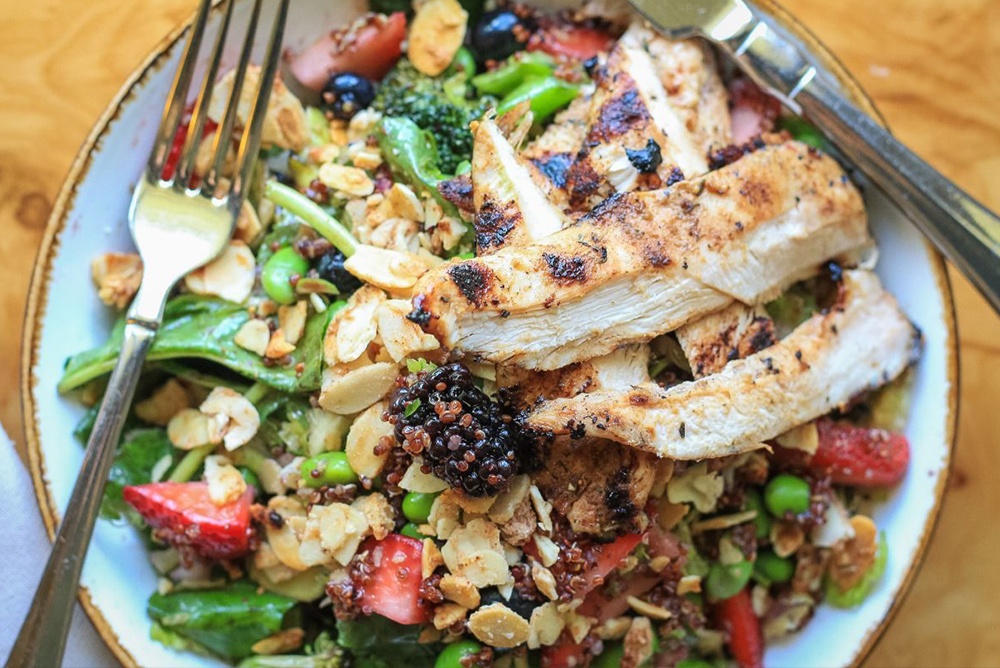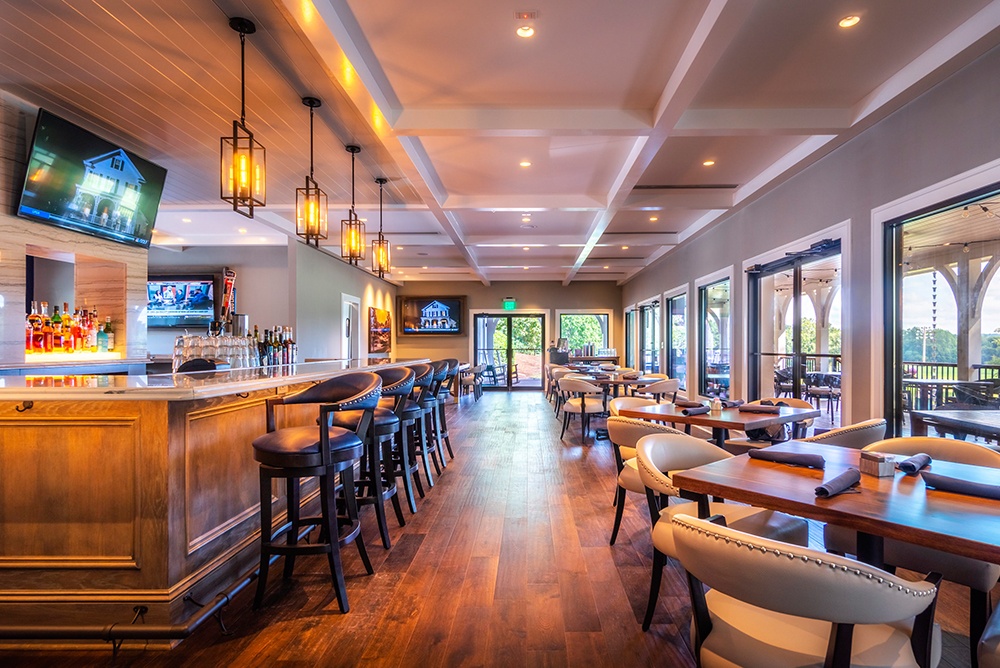 The Sarazen's Bar & Grille is conveniently located at the Château and Woodlands courses right inside the newly renovated Château Élan Golf Club. In addition to an All-American menu featuring grilled meats, sandwiches and salads, the Sarazen's Bar & Grille also offers a large variety of spirits with a focus on hand-crafted cocktails. Relax on the large open-air covered porch while enjoying sweeping views of the 18th green.
Our creative breakfast and lunch menu includes something for everyone while elevating classic pub fare. The sleek, modern interior features a marble central bar surrounded by HD TVS showcasing the latest in sports news. Sarazen's Bar & Grille can also be used for private functions, holiday parties and frequently as an auction house for tournaments and fundraisers.
Located at the main resort pool, Le Soleil offers a light selection of refreshing sandwiches, salads, and snacks to accompany their favorite poolside cocktail.
Features:
Hot tub with cascading stone waterfall.
Multiple Fireside patios with lounge seating.
Entertainment during the summer season.
Ping Pong, Corn Hole and additional deck games.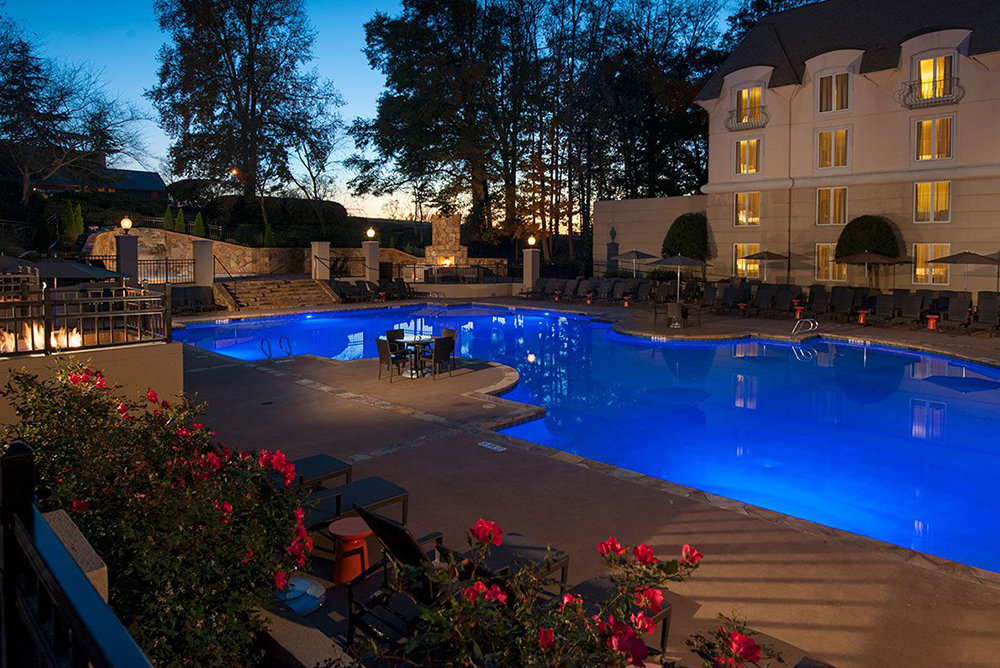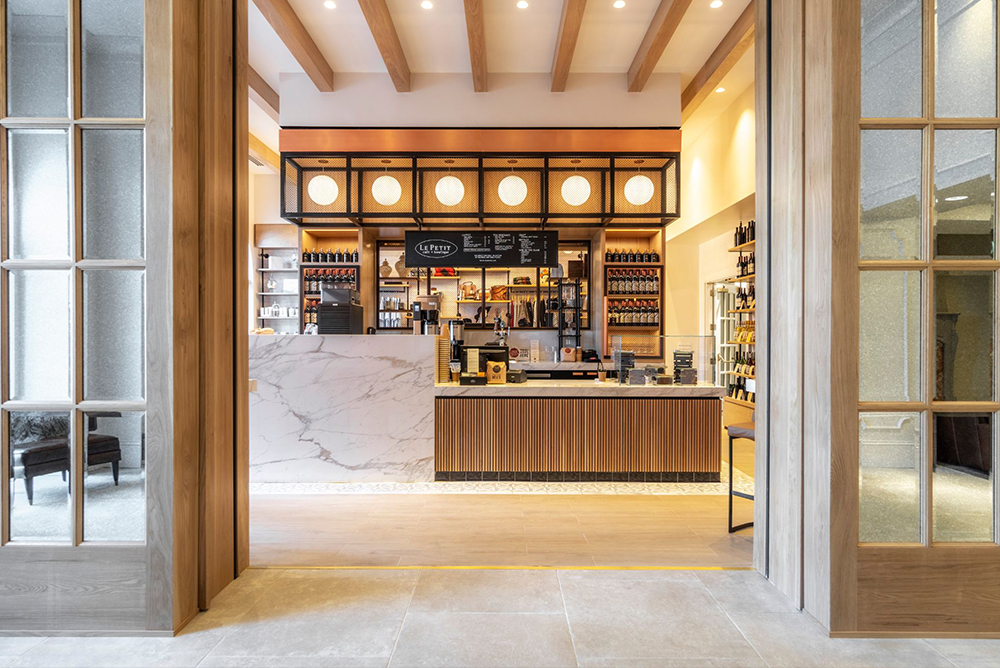 Stop by Le Petit Café for specialty espresso and coffee drinks made from Athens, GA-based 1000 Faces Coffee. In addition to grab & go fresh pastries, croissants and sandwiches, enjoy rotating local craft beers on tap. Take your order to-go or sit and savor on the outdoor patio. In addition, shop the Château Élan Boutique for select signature souvenirs and gifts along with designer apparel fashions and accessories.
Paddy's Irish Pub was officially commissioned in Dublin in 1997 by Château Élan founders, Dr. Donald and Nancy Panoz. Cantrell & Crowley, a Dublin-based architectural and interior design firm, designed and built the pub. The Panoz's who lived and worked in Ireland for 20 years commissioned Paddy's as a reminder of their fond experiences in the auld sod.
Completely authentic, all of Paddy's furnishings and fixtures were created in Ireland. The pub was then shipped to Château Élan in Braselton, Georgia, reassembled here, and opened in July of 1997. Paddy's is a spirited pub serving up traditional Irish food, beverage, and live music.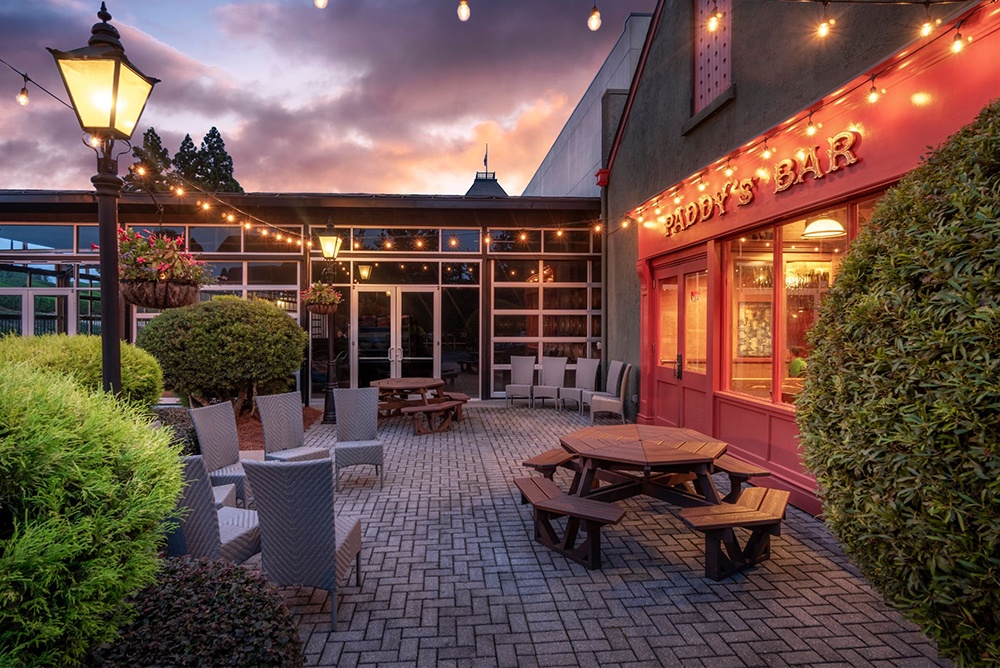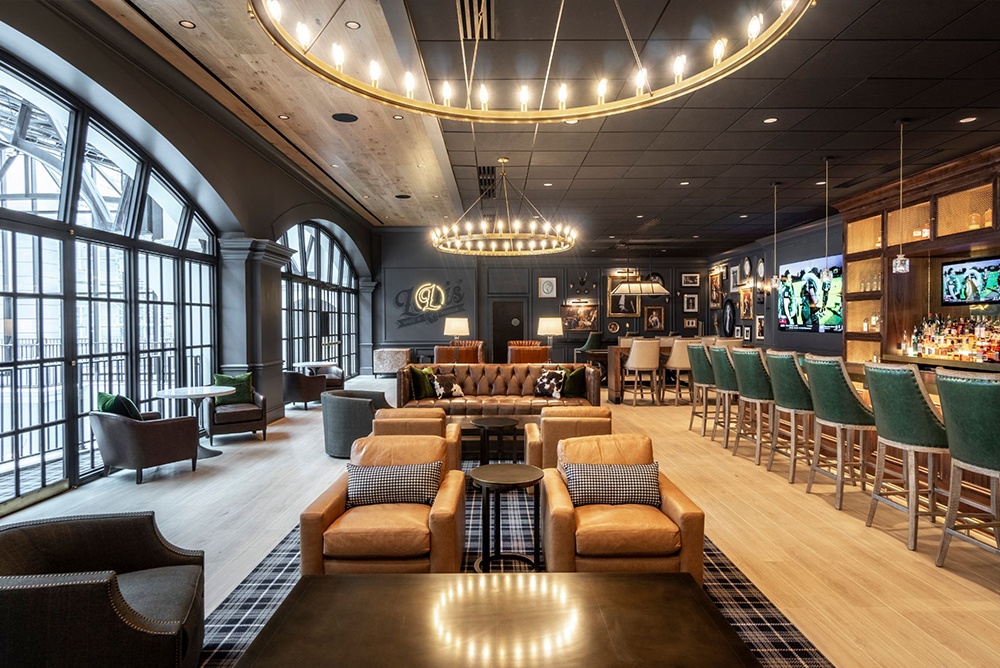 Enjoy a daily mixology demo at 5:30pm daily. Try the featured cocktail for $10.
Toast and taste at Louis' House of Bourbon, a contemporary sports bar serving up craft cocktails, wine and beer in an eclectic setting located on the main level of the Inn atrium. Treat yourself to Executive Chef Ashley's elevated pub fare while catching the latest sporting event on 15 flat-screen TVs.
The dark walls, leather furniture and curated collection of bucket-list Bourbons and Bourbon cocktails form the lively lounge atmosphere, while the local art, neon signage and modern detailing make it a one-of-a-kind spot.
Versailles Restaurant & Atrium Bar
Located inside the sunny glass-topped Inn atrium, the Versailles Restaurant at Château Élan, led by Executive Chef Rodney Ashley, features a gourmet American Cuisine buffet as well as a set menu with a modern twist that includes some regional favorites and char-grilled steaks.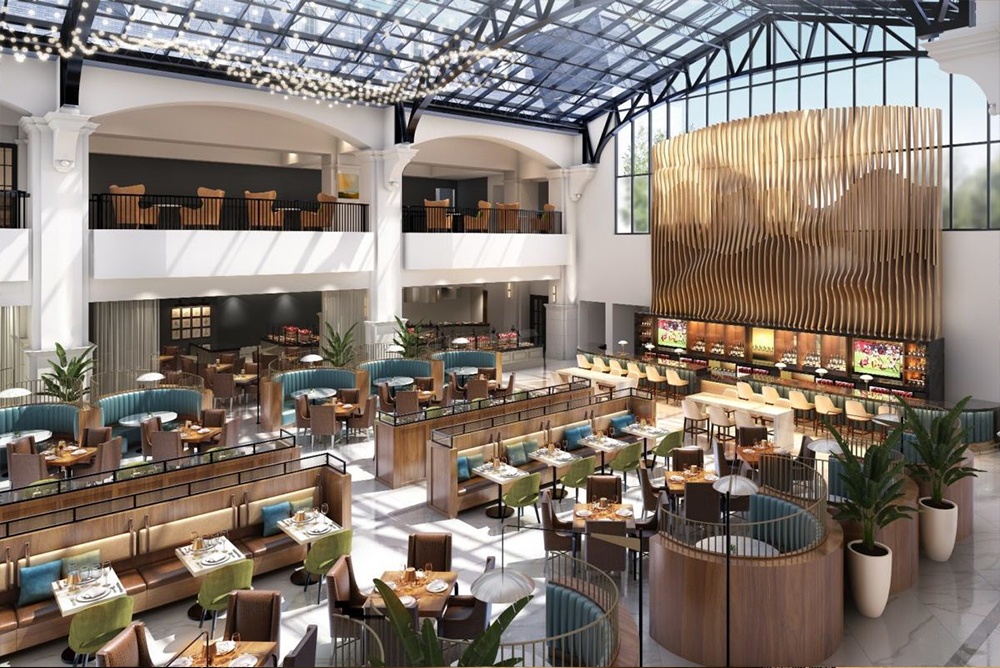 Contact Us
Give us a call at (770) 307-0500 or fill out the form below and one of our agents will contact you.