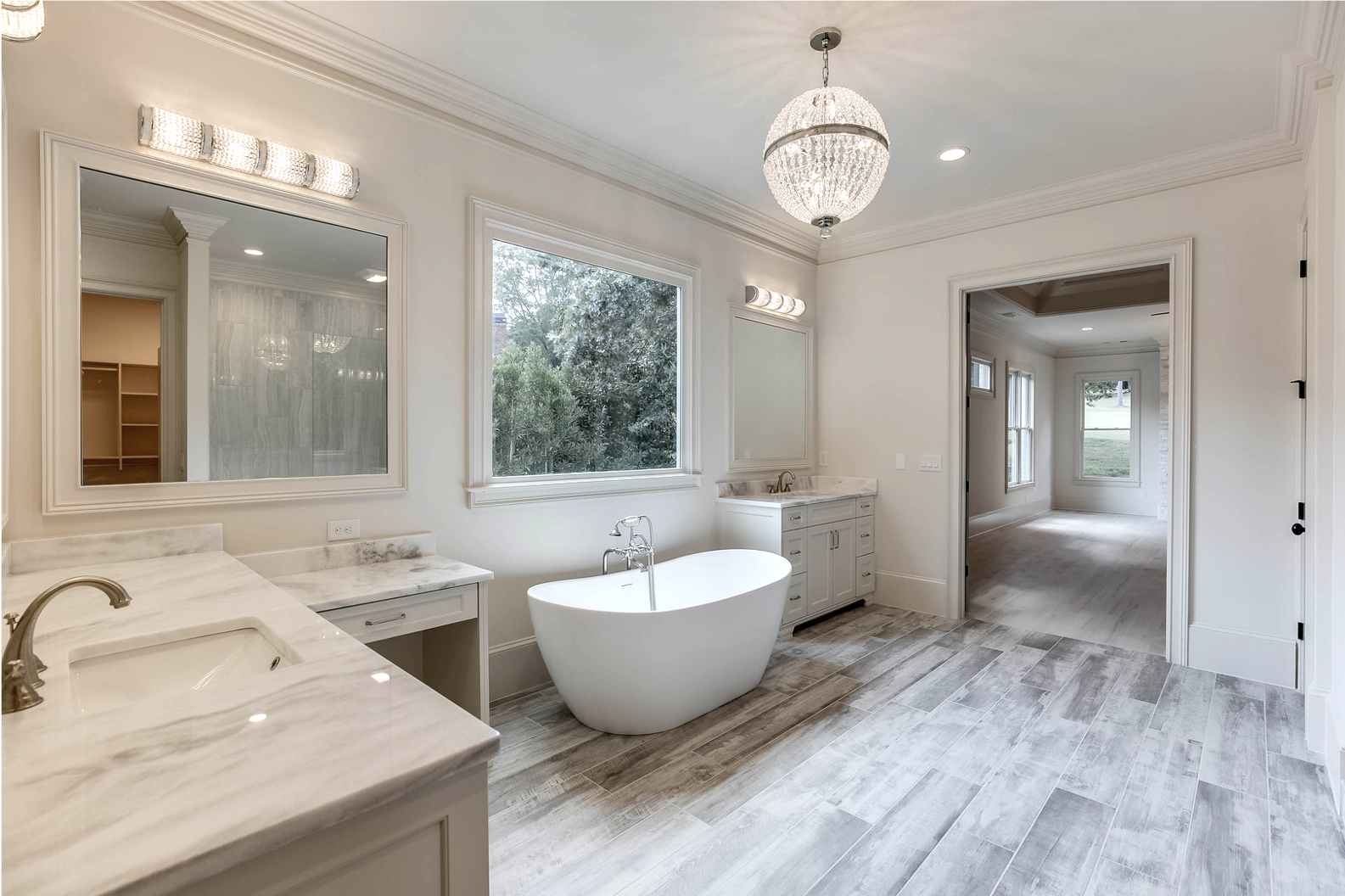 Meet our Builders: Profile Signature Homes
With extensive home-building experience, Profile Signature Homes combines creativity and sophisticated craftsmanship to make sure every design need is met.
At Chateau Élan Estates, we are privileged to be working with the finest luxury home building companies in Atlanta. From highly skilled architects to builders and interior designers, our partners are veterans in designing high-end homes that pay attention to the tiniest of details and needs.
This month, we'd like to introduce you to Profile Signature Homes, a company passionate about building homes that reflect the individuality of their owners. With a wide range of unique floor plans and elevations, the company offers an extensive portfolio of luxury houses and endless possibilities to engage your imagination in designing a custom home.
Founded on the Principles of Luxury and Quality
An Atlanta native, Dack Johnson is the owner of Profile Signature Homes. Born into a legacy of real estate, residential land development, and luxury home building, Dack learned the business from the ground up. After graduating from Auburn University in 1992, he realized his lifelong dream of owning and operating his own luxury home-building company.
With the help of an equally passionate team, Dack's dedication to quality is illustrated in the company's award-winning designs. Furthermore, to emphasize the natural surroundings of a house with architecture that compliments the environment's beauty, Profile's work always begins with in-depth research of the location.
Devotion to Details and Customers
Profile Signature Homes' luxurious architecture is known for its vibrant design elements and exquisite window treatments. While in terms of interior designs, the team is proud of its effective space planning techniques and artistry for creating exciting living environments that blend comfort with elegance.
Over the years, Profile Signature Homes became recognizable by two hallmarks: a devotion to details and a devotion to their customers. To ensure excellence on all levels, Profile's homes are always thoroughly inspected by highly experienced professionals who share the company's commitment to quality.
Profile Signature Homes and Chateau Élan Estates
Profile Signature Homes is currently building homes for Chateau Élan Estates in various styles and prices, ranging from the $600's to $3 million and above. The team's houses are part of the golf and country club community's offering of homes for sale in the sought after area of Braselton in Gwinnett County. Furthermore, the community is next door to the renowned Château Élan Winery & Resort, offering residents access to a spa, winery, and 10 on-site restaurants.
At Château Élan, we believe in the pursuit of genuine happiness, and that where you live can play a big part in your journey. That's why we collaborate only with teams that share our dedication in creating a community where you can explore your passions, connect with others, and share authentic experiences that transform ordinary days into an extraordinary life.

See this month's featured homes for sale at Chateau Élan Estates.