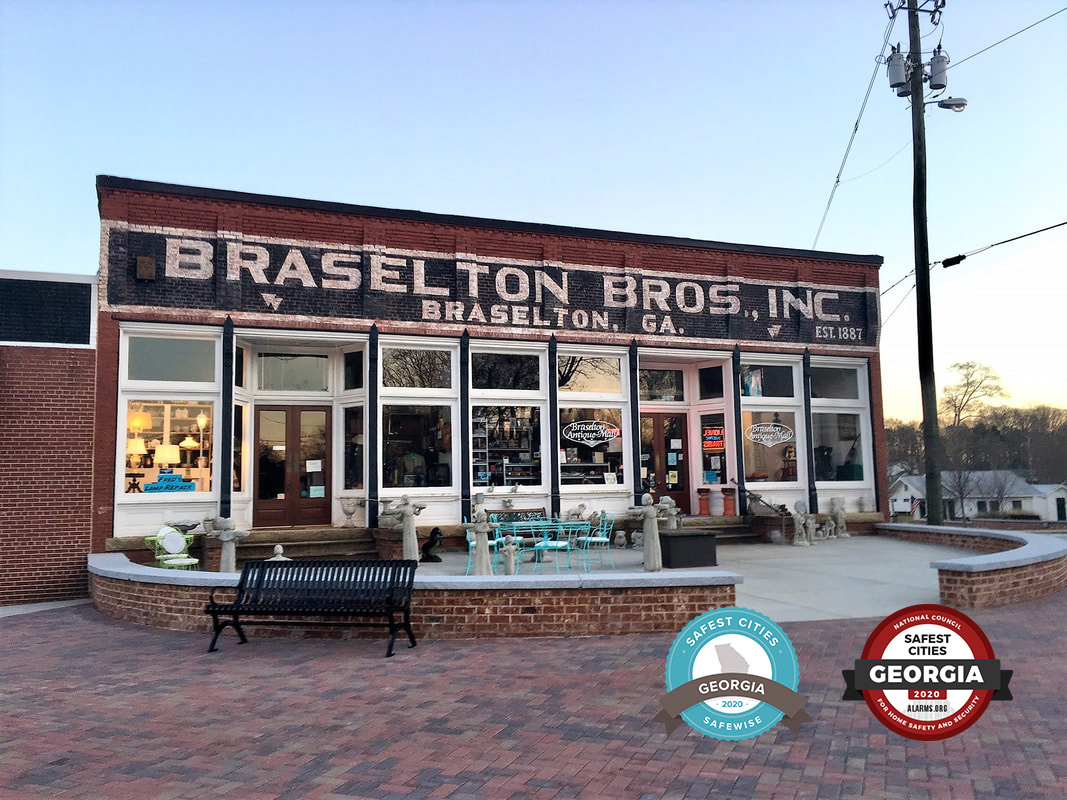 Braselton Named Georgia's Safest City of 2020
The National Council on Home Safety and Security and SafeWise—an independent home security review company—both rank Braselton as Georgia's safest city of 2020.
Back in January, The National Council on Home Safety and Security released their annual report "Safest Cities in Georgia – 2020" (via their official website alarms.org) and recognized the Town of Braselton as the safest city in the state.
According to the report, the Town of Braselton is the safest community in Georgia "by a wide margin." As stated in the report, "the small town, which straddles 4 different counties (including Hall), recorded just 1 violent crime in 2018, and its property crime rate was nearly 5 times lower than the Georgia statewide rate."
SafeWise, an independent company that tests, reviews, and compares home safety products and home security companies, recently released its sixth annual "Georgia's 50 Safest Cities" list and also ranked Braselton at the top.
Both alarms.org and SafeWise use the most recently available crime data published by the Federal Bureau of Investigation as the basis of their studies and consider the rate of violent and property crimes in cities meeting the population threshold. More than 7,500 cities across the United States with populations ranging from 7,639 to 4,007,000 were included in the studies.
"We use FBI crime statistics and US Census population data to rank cities in each state and across the country" states the SafeWise report. "To add extra insight and depth to that assessment, we include demographic information and the results of our proprietary State of Safety research study."
In a statement on the Town of Braselton website, Braselton police chief, Terry Esco, said "Braselton still has that small-town feeling even though it's considered to be part of the Atlanta metro area. I feel we have the greatest group of law enforcement professionals in the state, and I am proud of them for all they do."
"It's an enviable ranking," added Mayor Bill Orr, "and it reflects the pride we have in our citizens and in our police department."
At Château Élan Estates, the safety of our residents has always been our number one priority. We are thrilled to hear about this achievement and have never been more proud to be a part of Braselton!