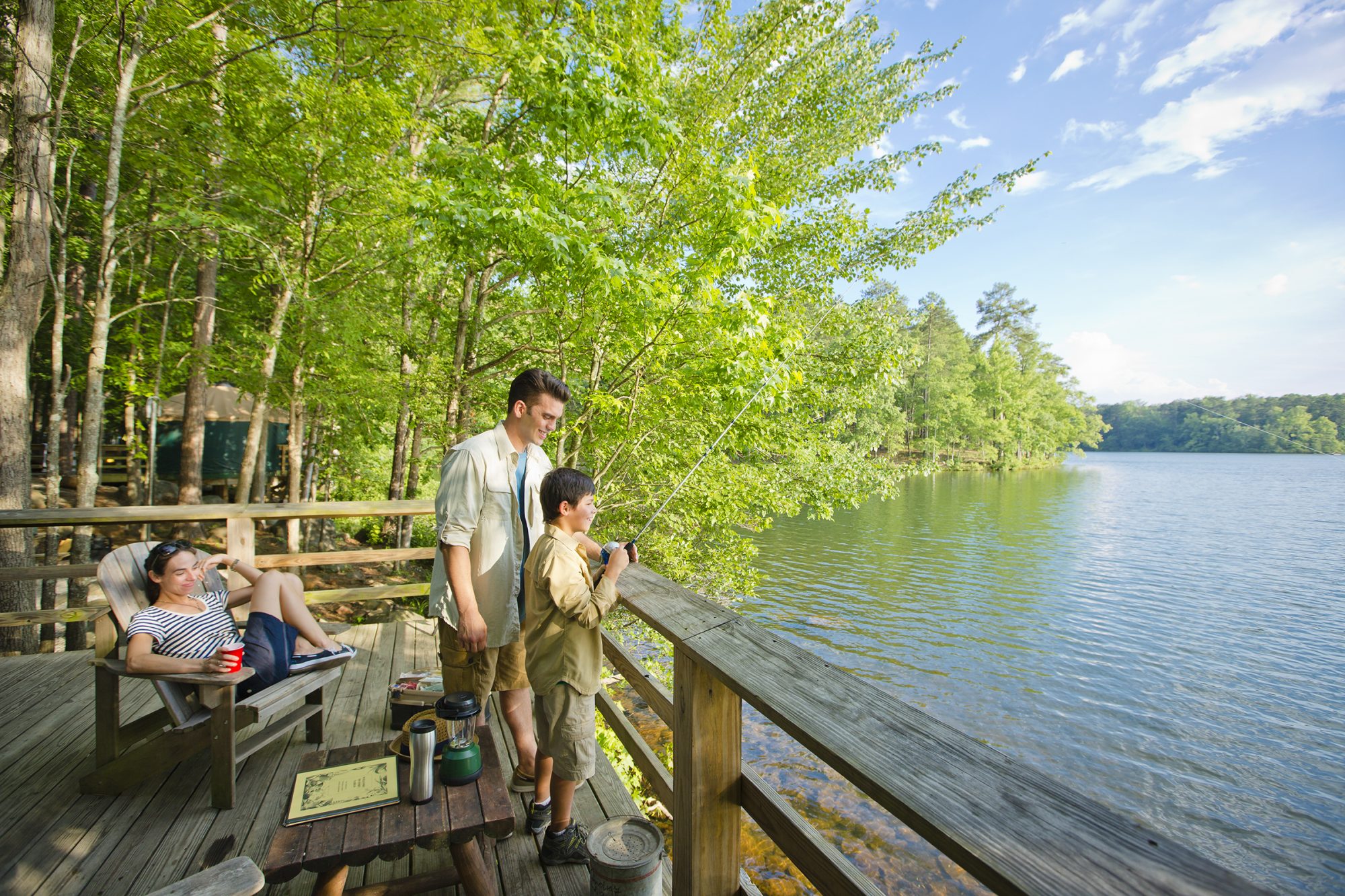 Top 5 Kid-Friendly Activities in the Braselton Area
Braselton's famous muscadine vineyards and the Château Élan Resort make it one of the most popular cities for a weekend getaway in Georgia, but locals will tell you that Braselton is also a great place to live, especially for families with kids.
In the surrounding area, you can find dozens of parks and top-notch kid-centric activities. As one of Château Élan's residents puts it: "There are many families in the neighborhood. Restaurants are within walking distance, and walking at night is safe. Shops, grocery stores, and activities are in a short drive and parks are all around to bring your children to play."
To highlight everything that Braselton has to offer, we've scoured the streets to find the best activities for parents and children of all ages. Whether you're a local or a first-time visitor, here are our top five best places in the Braselton area for families and kids.
Thinking about buying a home in the Braselton area?
Our advisors can help you decide what's right for you. Call (770) 307-0500 today to schedule a personal showing and learn more about properties in Braselton. Château Élan Estates is one of the most esteemed golf and country club communities in Georgia. We are located next door to the world-famous Château Élan Winery & Resort in Braselton, Georgia, offering our residents access to resort-style amenities including on-site restaurants, golf courses, and a spa.
⚠️ COVID-19 Update: To limit the spread of the coronavirus, some attractions may be closed or have partial closures. Please refer to each attraction's website (linked below) for more information.
Treetop Quest Gwinnett
Parents, we challenge you to not join your kids in this adventure where you maneuver from tree to tree through obstacles and zip-lines. With levels adapted to different ages and skills, every visit to the park lasts for two and a half hours and welcomes visitors to swing through courses as many times as they want. All equipment is provided, and all participants are outfitted with harnesses, gloves, and helmets. Older participants go through a detailed briefing and a practice session.
Top Play
An indoor play center, Top Play offers a variety of fun activities—from a giant jump pad and arcade games to a "Tiny Town" with an animal hospital and a café. With a playground and a toddler play area that's scaled-down with a ball pit, the center has activities for kids of all ages, including a wide crawling space. Parents can watch their children from the seating area placed in the middle and are even welcomed to get some work done or use the free wi-fi and charging stations to surf the web.
Fort Yargo State Park
If you're craving some fresh air and a hike in nature, you won't go wrong with Fort Yargo and its 20.5 miles of trails. The park offers a variety of outdoor activities including a swimming beach, a wooded disk golf course, bike rentals, and fishing. Amongst the park's major attractions is one of the only remaining log-forts built by early settlers in 1792. For those interested in extending their stay overnight, the park has fully equipped cottages, cabins, campsites, and yurts.
Tiny Towne
Both fun and educational, Tiny Towne is an indoor entertainment facility that was launched with the vision to inspire a generation of safe drivers. Kids can drive cars suited for different ages, ride the train, and play games. As a high-tech edutainment center, Tiny Towne lets children develop some driving confidence, experience, and awareness years before getting behind the wheel.
Rockin' Jump
Age: +6 (American College of Orthopedic Surgeons and the American Academy of Pediatrics recommendation)
Visit website
More fun, but arguably as exhausting as the gym, Rockin' Jump ensures a highly energetic activity for children, especially older ones. Aside from open jump arenas, kids can dive into pools filled with soft foam cubes, play trampoline dodgeball, feel like an NBA player in the slam dunk zone, and enjoy many more activities. Once tired from the jumping, visitors can have snacks (pizza, nachos, churros, and more) in the Rockin'Rockin' Jump Cafe.
BONUS: Château Élan Racquet Club
Did you know that the Château Élan Racquet Club offers Junior Tennis Programs? The tennis courts are open to all children between 4 and 18 years of age who are looking to enjoy an unforgettable experience at one of the best sports centers in Georgia. Players will improve their technique, physical fitness, and on-court skills while enjoying multiple leisure activities in the unbeatable surroundings of Château Élan.