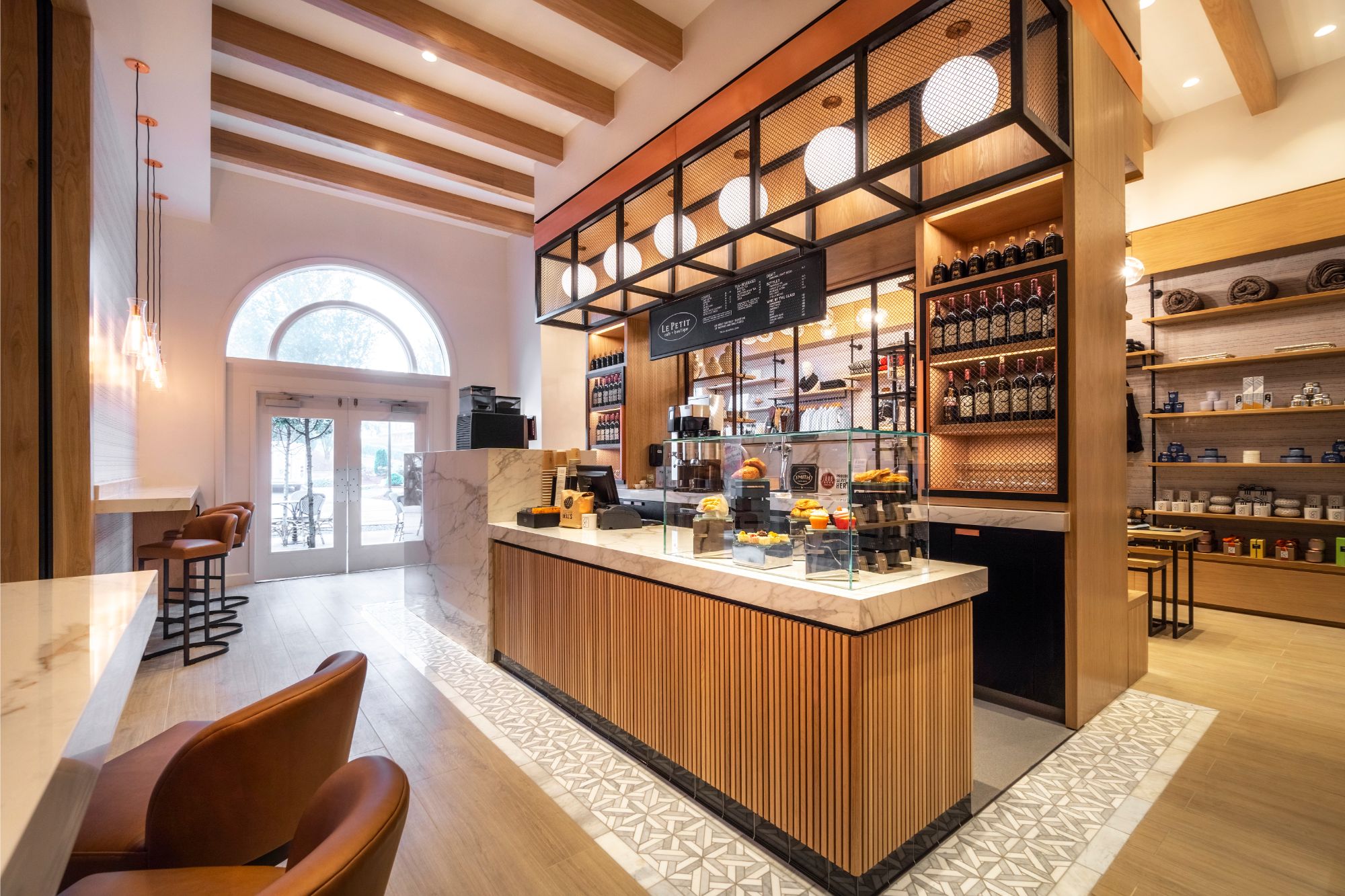 Meet Le Petit Cafe, the Newest Edition to Our On-Site Restaurants
Step into Le Petit Café & Boutique and let the smell of freshly baked croissants transport you to a chic Parisian terrace.
Le Petit Café & Boutique is Château Élan's newest addition to the on-site selection of restaurants. Located in the Inn Lobby, the coffee shop features beautiful, modern interior design and an outdoor patio where visitors can savor their specialty espresso and coffee drinks. Aside from enjoying a European cafetière-style experience, guests can also shop Château Élan Boutique's assortment of souvenirs, gifts, and luxury designer apparel and accessories.
To ensure the highest quality of service, the café works in partnership with 1000 Faces Coffee, a roasting company from Athens, Georgia, with more than ten years of experience. In addition to cold brew, matcha, and chai options, the venue offers beer-connoisseurs a rotating selection of local craft beers on tap. Furthermore, the menu covers a variety of sweet and savory bites, from french-style apple galettes and petite cupcakes to chef-curated small plates like dolma stuffed grape leaves.
The new coffee shop is part of Château Élan's ten on-site bars & restaurants, which offer a wide range of award-winning dishes. From regional Southern to Irish, Mediterranean, and healthy spa cuisine. Curated by an innovative team of Chefs, the venues cover a range of ambiance for everyone's taste and occasion—from everyday casual to intimate fine dining.
Working hours:
Sunday-Thursday: from 6am to 4pm
Friday-Saturday: from 6am to 7pm