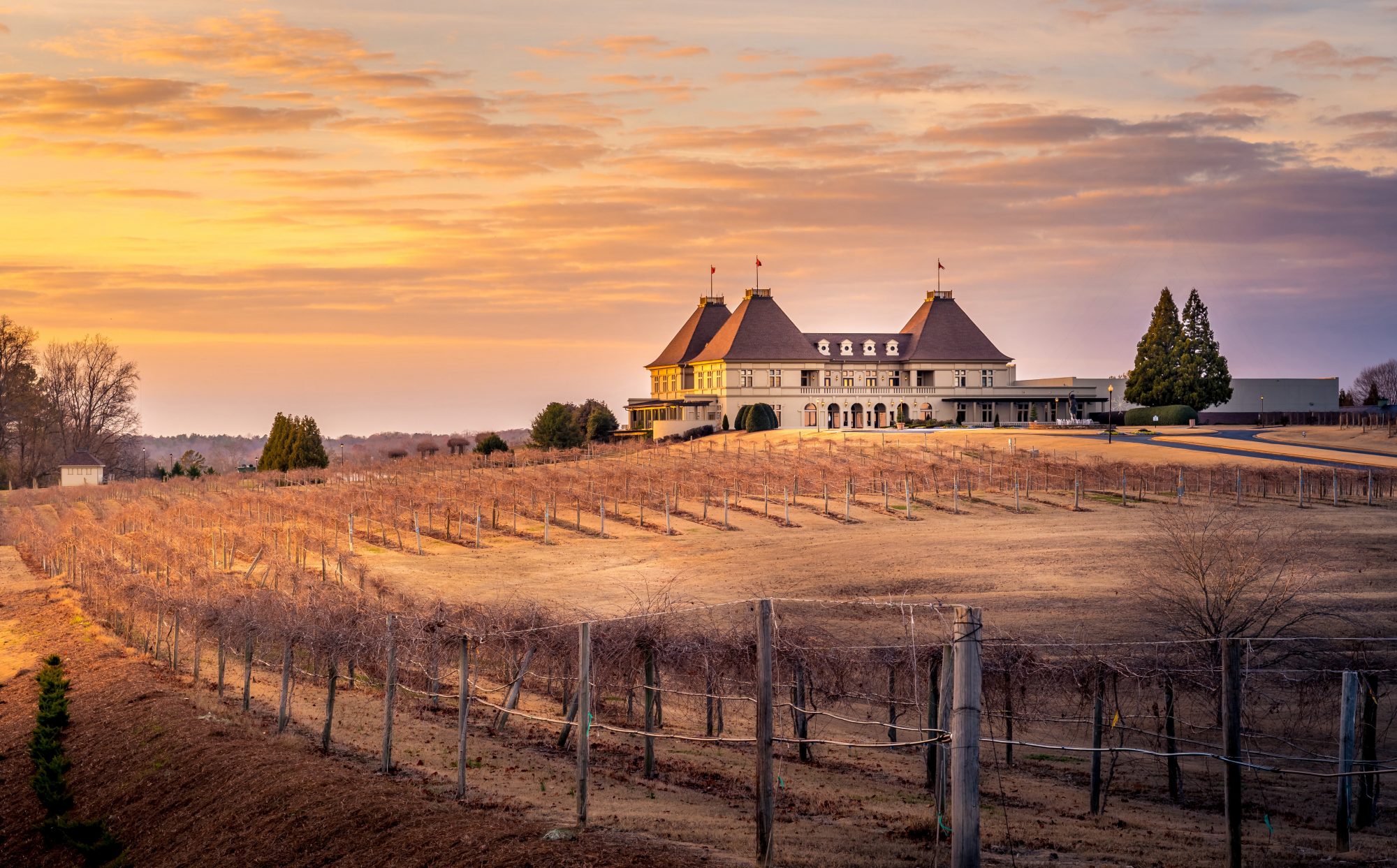 The History of Château Élan Winery
Established in 1981 by Donald and Nancy Panoz, Château Élan was the first winery in the region after the prohibition.
Today one of the most awarded wineries on the Southeast Coast, Château Élan in Braselton is the vision of Donald and Nancy Panoz, an ambitious, entrepreneurial couple. Established almost 40 years ago, the luxurious resort has had many expansions throughout the decades, with the last one being its $25 million renovations in 2019.
Don and Nancy's story began in West Virginia, where the couple initially met while Don was attending Greenbrier Military Academy. Later, they both served their country in Japan, where Nancy was a Counter Intelligence Secretary and Don an Army Intelligence Officer.
After their return to the United States, Don studied business at Duquesne University and operated two drug stores in Pittsburgh, while Nancy worked and raised their five children. Don later went on to form the Mylan Pharmaceutical Corporation, now known as Mylan Laboratories, and became the youngest president of a pharmaceutical company in the US.
In 1969, the Panoz family moved to Ireland and founded the Elan Corporation, a biotechnology company based in Dublin. Being the first Irish company to have a public offering in the US market, Elan has developed some outstanding products throughout the years, including the nicotine patch.
Since Elan had a research center in Gainesville, the couple started spending time in Georgia, where they tasted locally produced muscadine wine made from grapes native to the region. The experience encouraged the Panozes to attempt cultivating Vinifera grapes in the area. And although the locals were initially skeptical, the region's soil and climate, similar to those of France, have proven to be a good match for the European grape.
Today, the Château Élan Winery and Resort spreads over 3,500 acres and has won dozens of national and international awards. The resort includes four golf courses, an inn, 10 on-site restaurants, a European-style spa, several residential communities, a lodge, a conference center, a tennis center, and a tasting room.
Live next door to Château Élan Winery
Château Élan Estates is a gated golf and country club community located next door to the Château Élan Winery. We offer Luxury and Estate Homes from the $400's to $3M+. For currently available homes for sale in Braselton, please visit our featured homes page or get in contact with our team.